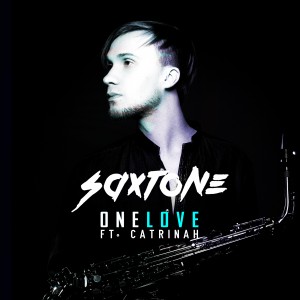 RELEASE DATE: 2015 FEBRUARY 12
SAXTONE COMES OUT AGAIN, BRINGING A SOLID TRACK ON THE MESKA MUSIC IMPRINT. WITH THE STRONG SET OF BASS, BEAT AND CHARMING VOCALS SWEETENED BY IMPRESSIVE SAX IMPROVISATION, THIS TRACK LEAVES NO DOUBT AND GETS THE CROWD GOING BY CREATING AN UPLIFTING AND GROOVY ATMOSPHERE. MESKA MUSIC IS PROUD TO PRESENT GREAT WORK BY SAXTONE AND CATRINAH – "ONE LOVE".
Saxtone has been around for some time now, teaming up with various musicians from all over the world, producing radio hits and charming us with lively beats & luscious saxophone melodies. Having this in mind, we're extremely happy that 2015 kicks off with this amazingly fresh collab – Saxtone joins his creative forces with Catrinah and the result is something we simply can't get enough of.
It's one of those tracks that could easily become the anthem of your Friday night fever, yet you can see yourself listening to 'One Love' on your way to work or even dancing to it in the shower. Deep strong bass line makes you want to move and infectious vocal melodies get stuck in your head for good.
To be more technical, 'One Love' showcases the highly professional and sophisticated Saxtone production skills and the lively saxophone improvisations just show us how unique a musician he can really be.
Under the wing of Meska Music record label, Saxtone is definitely on a path to a wider recognition. Is he the next big thing in dance music? Give it a listen and hear for yourself!